Well, Hello there! Welcome to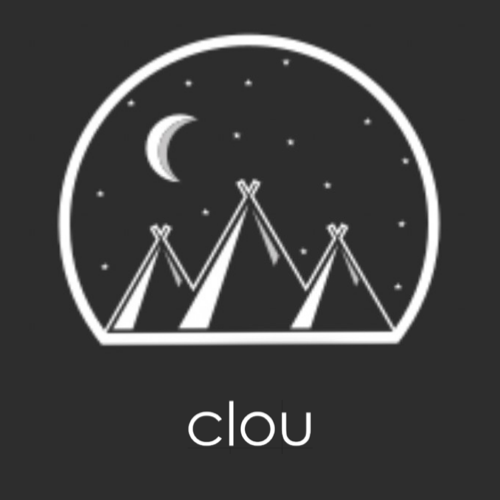 Clou Hälsa i Uppsala erbjuder vägledning, reikihealing och shamansk energimedicin. Andrea heter jag och jag gör behandlingar, håller i kurser, cirklar samt arbetar med vägledning och stöttning. Välkommen in!
Jag håller till på S:t Olofsgatan 18, men arbetar också på distans.

Vill du läsa vår integritetspolicy för behandling av personuppgifter i samband med bokning, hittar du den här.
---
Reiki Treatments
Behöver du hjälp med stresshantering, sömn, smärtlindring eller bara vill fylla på med fin lugnande energi och känna balans i kroppen? Jag är dubbelt diplomerad Reiki Master och utövare och erbjuder reikibehandlingar på min mottagning i Uppsala eller på Distance Healing. Du kan även gå kurserna Reiki 1, 2 och 3 hos mig.
Vad är reiki? Läs mer om reiki här eller klicka på knapparna. Reiki är godkänt av Skattverket som friskvård. Du kan betala med Epassi eller få kvitto att lämna in hos din arbetsgivare.
---
Vägledande samtal
Are you in need of guidance? Would you like to know what energies surround you and the different areas of your life?
I work as a channel and a psychic intuitive. You can book me for a private session where I'll use tarot as a tool for your messages and guidance.
---
Shamansk energimedicin
En keltisk shamansk session är en djupgående behandling som utformas efter det du behöver hjälp med. Behandlingen kan innehålla både läkande energimedicin och vägledning. Det kan vara en eller flera sessioner där vi genomför en själshämtning, extraktion av blockeringar, vägledning, tidigare-liv healing med mera. Du kan läsa mer om hur det går till och vad det innebär genom att klicka på knappen.
---
Who am I?
Welcome to Clou Health - a place for healing and tools for your self development. Clou is a play of words with the word "clue" and hints at me working with coaching and helping people finding clues to themselves in order to heal. Clou är en ordlek på clue (ledtråd på engelska) och syftar på att jag arbetar med vägledning och coachning och hjälper människor att läka och hitta ledtrådar till sig själv.
Utöver det betyder faktiskt Clou spik på franska vilket jag känner passar in fint… att försöka sätta huvudet på spiken, eller hur?
Andrea heter jag och är reiki master, keltisk shamansk healer, kanal och vägledare. Läs mer om mig, mina utbildningar och erfarenhet här.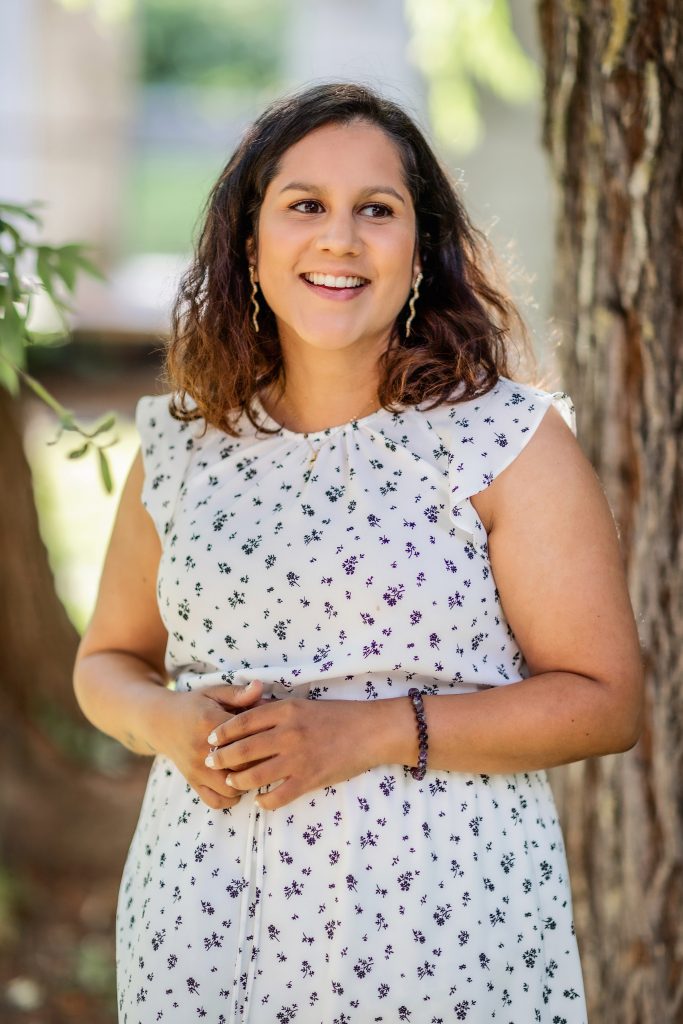 ---
News
Lokalen
Jag har flyttat till S:t Olofsgatan 18 i Uppsala. Så mysigt! Varmt välkomna!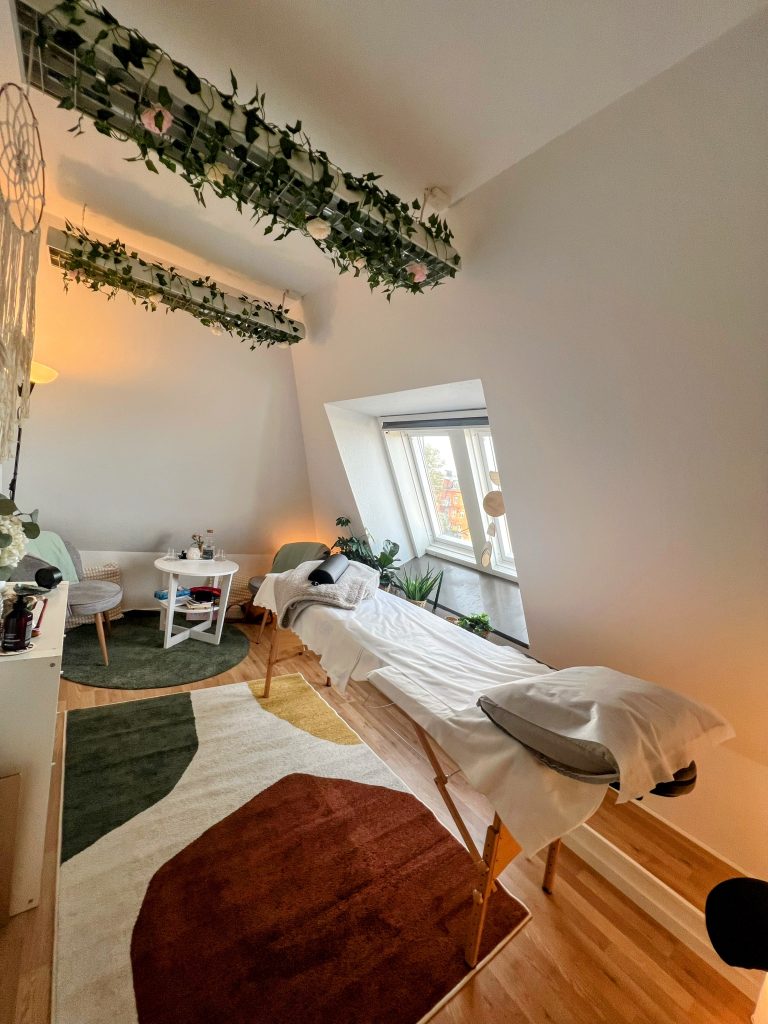 ---
I media
Jag har skrivit en artikel om de tre shamanska världarna och tips för trumresor för Holy Crap Community. Du kan läsa artikeln här.
---
Love notes:
"Jag fick en shamansk healing med Andrea häromdagen och jag är helt upplyft av lycka. Det är min tredje session och den här gången vågade jag ställa tre viktiga frågor som jag fick svar på. Svaren blev en välsignelse, och en slags bekräftelse på vad jag har känt inom mig men kanske inte riktigt vågat lita på. Andrea hjälpte mig på ett väldigt fint sätt att få fram svar, och att få råd framåt. Nu vet jag vad jag ska göra. Våga ställ viktiga och stora frågor, ni kommer att landa mjukt. "

A.A

"Andrea balances energies and loosens blockages with warmth and intuition. She presents her finds with sensitivity and integrity. Reiki could work as a catalyst or release of things you have bottled up or not dealt with."

S.M.
"I've had readings and guidance twice now from Andrea and it's difficult to describe the experience. It's been to the point, releasing and safe. I highly recommend everyone to try her services, even if you haven't done things like that before, and even if you're not sure about it. I promise you'll receive something unique and special. Thanks Andrea, see you soon"

M.S
"Andrea is incredibly good and intuitive. I've done readings, reiki treatments and shamanic guidance with her and everything has made an impact. Every time we meet I feel replenished and filled with insights. I'm definitely coming back!"

A.S
"Wow! This was not my first reiki but the first time with you, and online! I felt so much. Heat all over my body and muscle movement on my neck. And before the session I had the WORST headache which disappeared after the session. Thank you so much!"

E.C
"Dear Andrea. I want to thank you for what you did. You have talent and such a gift"

I.L
"Thank you so much! You really nailed it with everything. I'll be back with more questions*

S.F
"Your hands are so hot! Are you holding them against something? This was really pleasant, I should visit you once a week. The things you're telling me really resonate"

M.S.
"Oh, yes that's true, you're frightening me. Thank you, I feel I see things more clearly now"

A.S
"I feel a bit overwhelmed, wow, but in a good way. I liked that"

E.K.
"This was my first chakra balancing with Andrea. I felt calm with loads of tingles and heat on my body. I feel that the energies stay long after the session and I felt very good afterwards. I recommend Andrea for both chakra balancing and reiki sessions. "

H.A.
---
---