Well, Hello there! Welcome to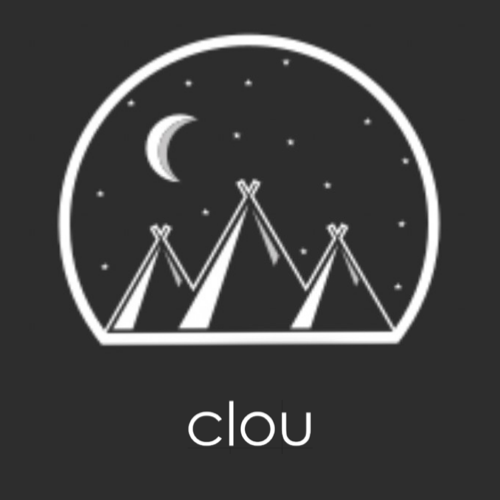 Clou Health in Uppsala offer reikihealing, energy clearings, psychic guidance and group work and circles.
Book your treatment on my booking page.
---
Shamanic guidance and healing
A shamanic healing session is a deep treatment tailored for your needs. During one or several sessions using different techniques I may perform a soul retrieval, extraction of blockages, guidance, past life healing etc. Learn more by clicking the button below.
---
Psychic Readings
Are you in need of guidance? Would you like to know what energies surround you and the different areas of your life?
I work as a channel and a psychic intuitive. You can book me for a private session where I'll use tarot as a tool for your messages and guidance.
---
Reikihealing
Do you need help coping with stress, disrupted sleep, pain relief och just a boost of calming energy? I'm a certified Reiki Master and practioner and I offer reiki treatments Distance Healing. I also offer Usui Reiki courses - Reiki 1, 2 and 3. You'll find them on my learning platform. Learn more about reiki or click the buttons.
---
News
Oktober 2021: Under denna månad är jag i princip helt ledig från behandlingar och kurser för att välkomna ett barn till världen. Håll utkik på Instagram @clouhalsa eller i för att se när tider släpps igen, troligtvis till november månad.
---
Clou Health's learning platform is online! If you want to learn reikihealing, do click on the link to learn more about my courses.
Reiki 1, 2, 3 finns med öppen start. Börja när du vill och arbeta på egen hand!
Reiki 1 med lärarledda zoomträffar: Nästa startdatum våren 2022
Reiki 2 med lärarledda zoomträffar: Nästa startdatum våren 2022
Reiki 3 med lärarledda zoomträffar: November-December 2021.
---
Clou's online circle for healing and guidance Vissa månader kommer jag att ordna en healingcirkel för 4 deltagare under 90 minuter. Vi samlas online på Zoom. Vi delar vad vi vill med varandra, jag skickar Reikihealing till er tills flödet stannar av, ofta mellan 15-30 min och vi delar sedan vad vi har upplevt och jag delar vad och om jag såg något speciellt. Då jag även praktiserar shamansk healing händer det att det kommer kraftdjur eller att jag ser band och skräp som behöver rensas bort. Ni får även budskap och kortare vägledning med hjälp av orakelkort till var och en. Ofta kommer budskap som mer än en person behöver höra. Det blir alltid som det ska och vad som kommer upp varje gång kan variera. Det som delas i cirkeln stannar i cirkeln.
Next date: Våren 2022.
Book your spot through Calendly. bokningssidan. Price: 250 kr. Pay with Swish or PayPal. A Zoom link will be sent upon booking.
---
The Pandemic situation: As for now I only offer online services.
---
Reiki Sundays on Instagram. One Sunday a month depending on my availability I send free reiki through Instagram Live. Follow reikiboost till dem som vill via Instagram Live. Följ @clouhalsa

---
Testimonials
"Andrea balances energies and loosens blockages with warmth and intuition. She presents her finds with sensitivity and integrity. Reiki could work as a catalyst or release of things you have bottled up or not dealt with."

S.M.
"I've had readings and guidance twice now from Andrea and it's difficult to describe the experience. It's been to the point, releasing and safe. I highly recommend everyone to try her services, even if you haven't done things like that before, and even if you're not sure about it. I promise you'll receive something unique and special. Thanks Andrea, see you soon"

M.S
"Andrea is incredibly good and intuitive. I've done readings, reiki treatments and shamanic guidance with her and everything has made an impact. Every time we meet I feel replenished and filled with insights. I'm definitely coming back!"

A.S
"Wow! This was not my first reiki but the first time with you, and online! I felt so much. Heat all over my body and muscle movement on my neck. And before the session I had the WORST headache which disappeared after the session. Thank you so much!"

E.C
"Dear Andrea. I want to thank you for what you did. You have talent and such a gift"

I.L
"Thank you so much! You really nailed it with everything. I'll be back with more questions*

S.F
"Your hands are so hot! Are you holding them against something? This was really pleasant, I should visit you once a week. The things you're telling me really resonate"

M.S.
"Oh, yes that's true, you're frightening me. Thank you, I feel I see things more clearly now"

A.S
"I feel a bit overwhelmed, wow, but in a good way. I liked that"

E.K.
"This was my first chakra balancing with Andrea. I felt calm with loads of tingles and heat on my body. I feel that the energies stay long after the session and I felt very good afterwards. I recommend Andrea for both chakra balancing and reiki sessions. "

H.A.
---
Who am I?
Welcome to Clou Health - a place for healing and finding tools for self development Clou is a play of words on clue which hints at me working as a coach and helping people finding clues to themselves for self discovery and healing.
Moreover, Clou means nail in French which I feel is really appropriate, trying to nail it, right?
Andrea and I'm a shamanic practitioner, Usui Reiki master and teacher, an energy reader and a psychic .
---